BURO

jan

-

ZE

contact:irenejanze@gmail.com                                          0031(0)644598066   
      

artistic theorie and interventions
Hoe lang is een gedachte/ How long is a thought?
curriculum projects and exhibitions
nu/ current:

Open Oost, Oosterkerk: Karen, Hannah and Donna, een schilderij, za sept 22, zo sept 23, for info look at www.openoost.org

2018 werkperiode Vluchtmaat http://vluchtmaat.nl/ Buro jan-ZE bouwt het gehele jaar aan Snel Weg/ Relics of the oilindustry

sponsors: mecenaat Buro jan-ZE. Wilt u ook mecenas worden van Buro jan-ZE, mail naar irenejanze@gmail.com en ik neem contact met u op

Hoe lang is een Afvallige 2014-2017

Huis der Afvalligen/ House for the Disposables. In het Huis der Afvalligen bivakkeren afvalstemmen, menselijke afvalstromen; afvalpartijen, afvallandschappen en afvalgoden. Hoe lang mogen Afvalligen blijven, voordat zij worden ontmanteld,ge-electrocuteerd, vergast of begraven?

How long is a Disposable is part of an Internationale network of European artists, arts & humanities academics, social and natural scientists and practitioners who are seeking to explore how inter-disciplinary practices can enable and envision "smARTer" cities in relation to waste generation and management.

2016, 2017 artistic and creative director smartcitiesandwaste network smARTcitiesandwaste.com

Arloesi Ponti Innovation

lecture given at the Bangor university, Wales, october 3 about the contribution of the Dutch artists of the network you can find here
2017. former Bijlmer Bajes, Wenckebachstraat 46-48, 1096 AN. Workperiod Lolalik. Within Lola Lik Buro Jan-ZE develops the "Huis der Afvalligen" – various items and sculptures made up of materials that are found in and around the location. www.lolalik.nl
Meeting Paul Thek halfway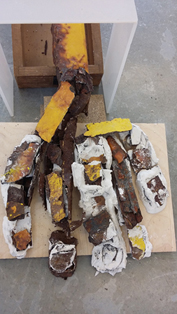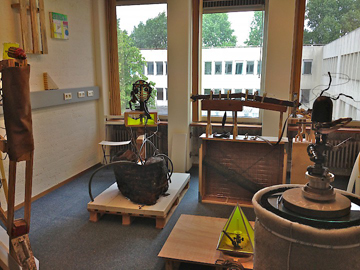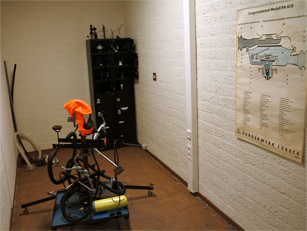 | | | | |
| --- | --- | --- | --- |
| | | | |
| uitleg | Bergen, detail afvallige soldaat | bureauelement 3 | afvallig volk |
2016 workperiod Zeeburgerdijk 112, building the house of the disposables
Hoe lang is (een logo op) de Zuidas te Amsterdam? How long is (a logo on) the Zuidas?
Artistic, scientific research ' the Zuidas in Amsterdam".
Tuin Dr Alma t/o Vu ziekenhuis
| | | | | |
| --- | --- | --- | --- | --- |
| logolength lab front view | | logolengtemeter by Anton Dekker | waste wood wall | just happy in the logolab |

LOGOLENGTH, SHORT SUMMARY IN ENGLISH, TAKES TIME TO UPLOAD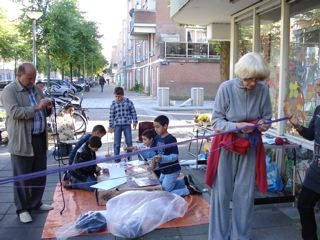 partial research HOE LANG is een POSTZEGELPARK? How long is a vestpocket parc?
Hoek Niasstraat/Soembawastraat, Amsterdam Stadsdeelraad Oost
genomineerd samen met Stichting Postzegelparken voor het Appeltje van Oranje 2012
Hoe lang is 2,5 km snelweg? How long is 2,5 km highway?
( ism Anton Dekker)
| | | | |
| --- | --- | --- | --- |
| | | | |
How long is 2,5 km highway: Radio Orbino:article summarySM


article in EnglishXL


in research:
Hoe lang is de Berlijnse Muur? How long is the Berlin Wall?
ARCHIVE: