Hoe lang is een gedachte/ How long is a thought?
De daadkracht van de publieke ruimte/ The performativity of the public place
Biography in English Small
Biography in English XL
nu/ now:
Hoe lang is een Afvallige/ How long is an Apostate?
Het oude militaire vliegveld uit de tweede wereldoorlog aan de Groeneweg 14 1861 PH Bergen verandert langzaam in een Ecodorp. In de oude militaire gebouwtjes en loodsen exposeren verschillende kunstenaars.
Het Huis der Afvalligen presenteert :
Een Ode aan de (af)Gevallen Soldaat: Ontbenen, Omarmen en Afzien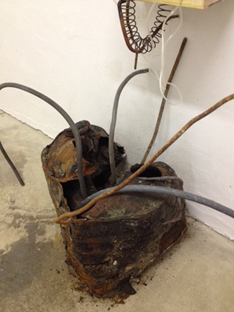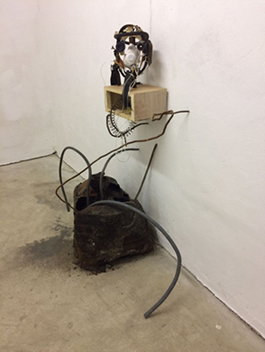 Het ecodorp is eenvoudig te bereiken met de auto , maar ook met het ov. Neem de trein naar Alkmaar en huur een (ov -)fiets, het is ongeveer een kwartier fietsen.
iedere dag geopend van 11.00 -17.00 uur tot zondag 23 october
ook werk van Maria Louise VandenPut, Helena Koning, (in memorium) Ariaan van Walsum en vele andere kunstenaars
Aanwezigheid Bergen: zaterdagmddag 22/10 13.30 -17.00 Irene en zondagmiddag 23/10 13.30 -17.00: Irene/Helena
Huis der Afvalligen/ House for the Apostates. In het Huis der Afvalligen bivakkeren afvalstemmen, afvalpartijen, afvallandschappen en afvalgoden. Hoe lang mogen Afvalligen blijven, voordat zij worden ontmanteld, ge-electrocuteerd, vergast of begraven?
| | | | |
| --- | --- | --- | --- |
| | | | |
Tales of the Apostates: RGS Exeter, lezing/lecture: leftoverlandscapes of the Anthropocene, September 3 2015, workshop smARtcitiesandwaste,April 28 2016, orange is not the only color, open studio Zeeburgerdijk 112, Apostle Paul Thek and the Apostates- ( binnenkort op het net)May 21,22 2016
How long is an Apostate is part of an Internationale network of European artists, arts & humanities academics, social and natural scientists and practitioners who are seeking to explore how inter-disciplinary practices can enable and envision "smARTer" cities in relation to waste generation and management.

Hoe lang is een logo op de Zuidas te Amsterdam? How long is a logo on the Zuidas?
Artistic, scientific research ' the Zuidas in Amsterdam".
Tuin Dr Alma t/o Vu ziekenhuis
| | | | | |
| --- | --- | --- | --- | --- |
| logolengthlab front view | | logolengte meter ANTON DEKKER | waste wood wall | just happy in the logolab |

LOGOLENGTH, SHORT SUMMARY IN ENGLISH, TAKES TIME TO UPLOAD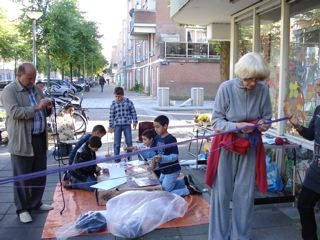 partial research HOE LANG is een POSTZEGELPARK? How long is a vestpocket parc?
Hoek Niasstraat/Soembawastraat, Amsterdam Stadsdeelraad Oost
genomineerd samen met Stichting Postzegelparken voor het Appeltje van Oranje 2012
Hoe lang is 2,5 km snelweg? How long is 2,5 km highway?
( ism Anton Dekker)
How long is 2,5 km highway: Radio Orbino:article summarySM


article in EnglishXL


in research:
Hoe lang is de Berlijnse Muur? How long is the Berlin Wall?
Hoe lang is asfalt? How long is asphalt?
projects and lectures archive